"...I saw the real sea at last, head on, a sudden end to the land, a great sweep of curved nothing rolling out to the invisible horizon and revealing more distance than I'd ever see before…compared with the land it seemed a huge hypnotic blank, putting everything to sleep that touched it."
Laurie Lee, As I Walked Out One Midsummer Morning

What was it like to first see the sea? Wouldn't there be magic in bringing that moment back? We are sometimes so determined to chart a course that we forget the pleasure that drew us to this profound expanse in the first place. The Seaward podcast was created as a celebration of this sensation, this deep appreciation of the sea.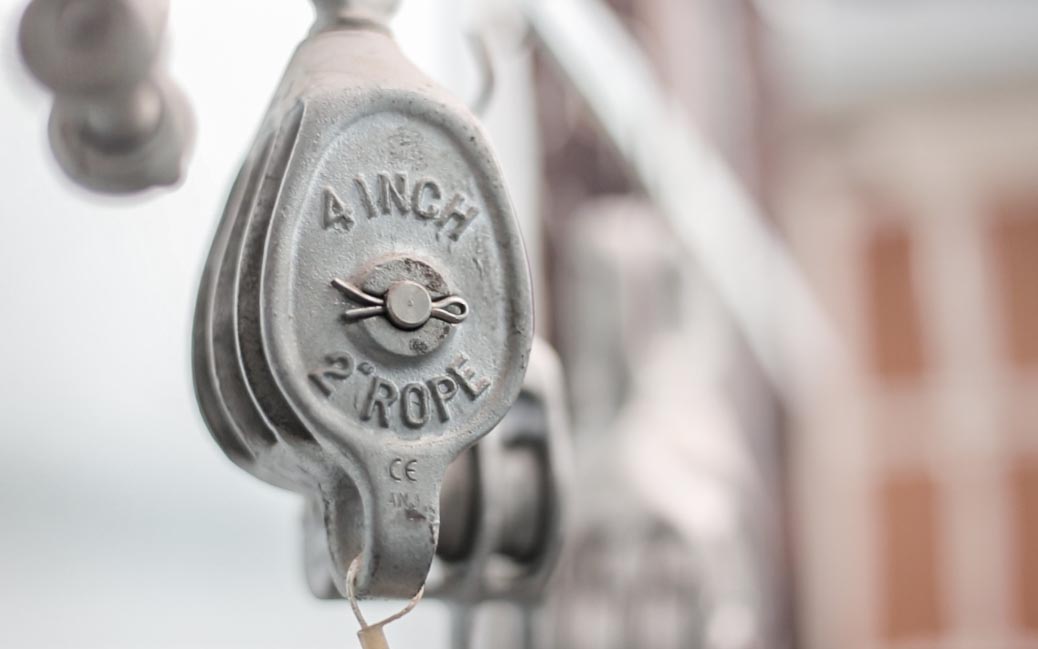 We sat expectant and set to embark, packed in on the shop floor of Arthur Beale, among rows of rubber-duck-yellow waterproofs, admiralty charts and nautical almanacs. Arthur Beale is legendary. The 400-year old yacht chandler has outfitted some of the most epic expeditions in British history, from Shackleton's treks to Everest's climbs. But this evening, a journey of a different kind.
We cast off. Seaward radio took us gently away, drifting through a spell-binding hour of illustrations, movements and meditations on the sea and what it means to us. Navigating our thoughts through a narrative that charted us downriver, out into deep water and descending under, Lilly and Emma transported us for a few hours of sea-lovers escape in a wholly unexpected way.

The evening changed tack, as an essential part of the crew came on board. One-half of the revived Arthur Beale, Alasdair is intrepid, perhaps both in his sailing and his approach to business. Upon hearing the legendary shop was in danger of closing he took a leap of faith, and took the place over. For Seaward, he pulled out some well-loved tools of the trade, and enlightened us on the delicate art of navigating with a sextant: "Navigation's not as much fun these days," he shrugged, as he kept us gripped through talk of stars at sea, power-naps on solo-voyages and facing death sailing to the Lofoten Islands and across the North Sea.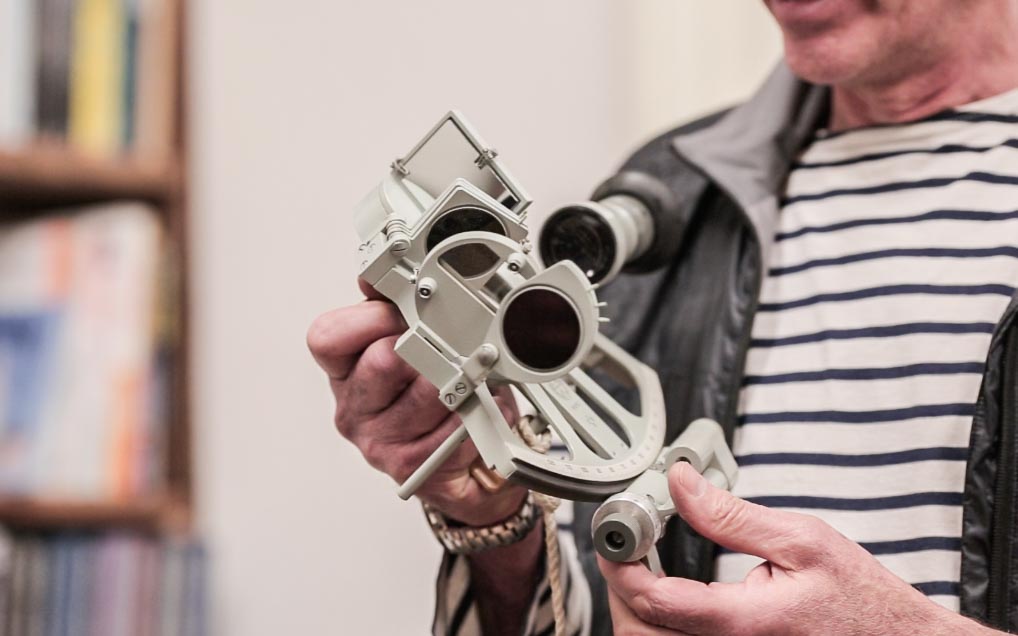 "Beyond the line of the sea horizon the world for me did not exist ... I am speaking now of that innermost life, containing the best and the worst that can happen to us in the temperamental depths of our being, where a man indeed must live alone but need not give up all hope of holding converse with his kind."
Joseph Conrad, The Mirror of the Sea

The intensity of sailing can pare us back to the essentials. Lack of space, sleep, and company combine with near death scrapes to underscore our small place in the vastness of life. And so a sailor's words often contain wisdom that is deeper than appears at the surface. "When you're navigating towards a port to make landfall, you never aim for the mouth of the harbour direct, but always to a landmark or point a little way off," said Alasdair. "So that if you approach in fog or haze, you then know you can sail along the coastline until the harbour mouth becomes visible." Mulling over this simple skill in naval navigation some members of our audience drew out a metaphor for life. Charting a direct course isn't the surest way to arrive at your destination: your passage may be obscured and conditions treacherous. Being lost at sea isn't always so dangerous, as you take great care knowing you are lost. There's no shipping forecast for life. But head in and around the general direction — a little off — and you'll get there safer, and more sure of your bearings and position in the wide open world.